Megan Wallace, B.S., CPDT-KA, CNWI, CCUI

Megan has been training dogs since age 11 when she attempted to certify her family dogs as therapy dogs. While the family dogs were a bit old to pursue new careers, being 11 and 13, Megan was at the start of a lifelong passion for dogs which eventually became her career. This passion led her into the world of dog behavior and training, and started a quest for knowledge that has been never ending. With a gift for relating to people as well as their pets, Megan strives to find solutions to behavior problems that work as well for the owners as they do for dogs. She stays up-to-date with the most progressive dog training methods by attending seminars, reading training books, and taking classes with her own dogs. Megan believes that training should be fun for the dogs and the owners, and strives to help every person find the joy in dog training. She does this by teaching straight-forward, dog-friendly methods that cater to the needs of all dog owners. Megan is a Certified Professional Dog Trainer – Knowledge Assessed (CPDT-KA) through the Certification Council of Professional Dog Trainers, and is a Certified K9 Nose Work Instructor (CNWI) through the National Association of Canine Nose Work. She holds a Bachelor's of Science in Biology from Colorado State University. She is a member of the Association of Professional Dog Trainers and the National Association of Canine Scent Work.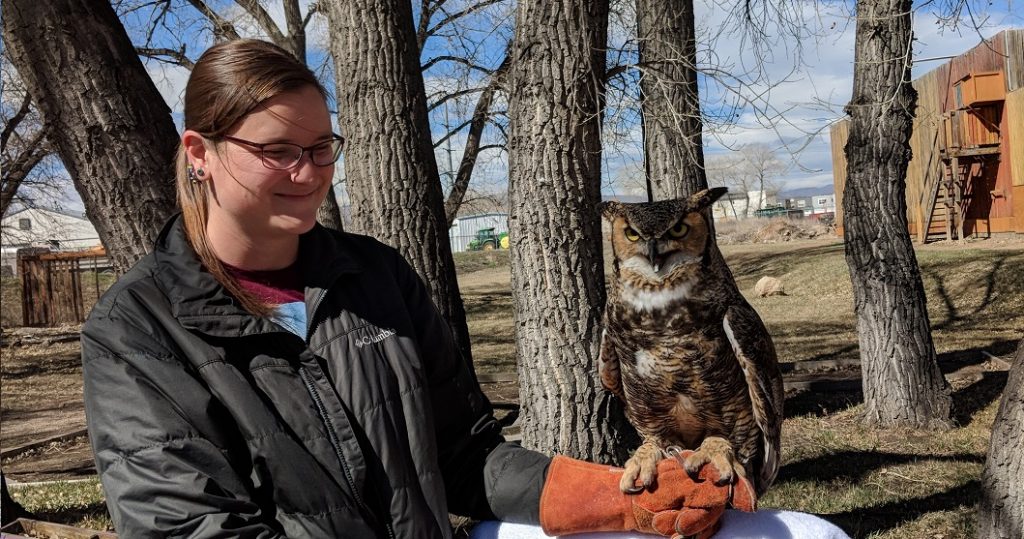 In her free time Megan enjoys spending time with her husband James, and their three dogs, training and competing with them in a variety of dog sports, and enjoying the wonderful local Colorado music scene. She also enjoys volunteering at the Rocky Mountain Raptor Center, where she is learning to handle the educational ambassadors. She continues her love of education by teaching the public about raptors, and how humans impact their lives. Her goal in life is to help humans and dogs (and all animals!) understand each other just a little better.
Seminars/Continuing Education Attended:
Sue Ailsby (Training)
Kay Laurence (Behavior and training)
Leslie McDevitt (Behavior and training)
Patricia McConnell (Behavior)
Jean Donaldson (Behavior)
Dan Estep and Suzanne Hetts (Behavior)
Amy Herot (Nose Work)
Leah Ganglehoff (Nose Work)
Dog Scout Camp, 2009, 2010, 2012
Clicker Expo 2012
Volunteered at Penn Vet Working Dog Center, April 2013
K9 Nose Work Camp, 2013, 2015, 2018, 2019
K9 Nose Work Instructor Certification Course, 2015
Certified in Pet First Aid by the American Red Cross
Art and Science of Animal Training Conference 2019
Virtual Nose Work Camp 2020
Certified Control Unleashed Instructor 2020